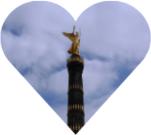 July 9 -11, 1999
---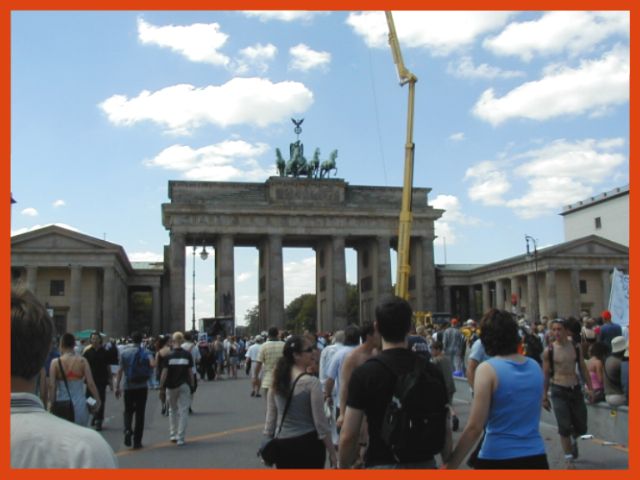 So here we are on our way in...anticipating the inevitable...this is the infamous LoveParade, the world's largest techno street parade. It was estimated that there were 1.4 million people that attended this year. LoveParade started in 1989 and has been growing ever since, this is the last year that it will be hosted in Berlin...the city can't deal with the event. You start to get realize why when you see some of the pictures. I couldn't wait to see it....





LoveParade is basically a 3 day weekend event and DJs from all over the world are invited, there are events that go on throughout the weekend with the highlight being the street parade on Saturday.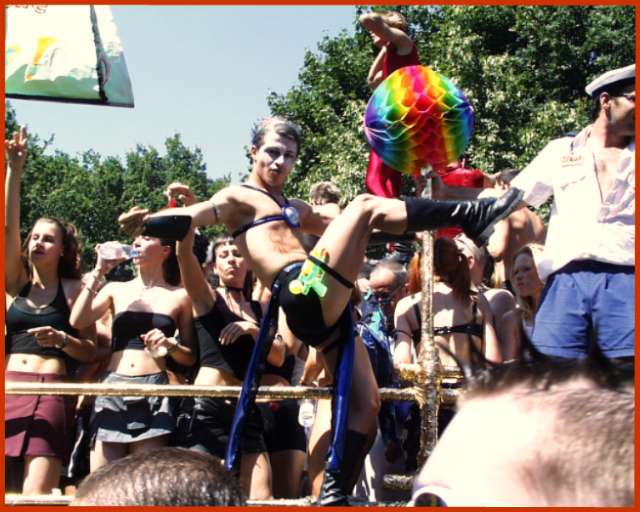 The parade on Saturday features decorated trucks, with a DJ hidden somewhere, spinning live music and a bunch of people jumping up and down on the "float"...feeling the post-techno beat or something. The parade runs from either side of the Tiergarden, a huge park in the middle of Berlin, and all of the floats meet up at the Column of Victory.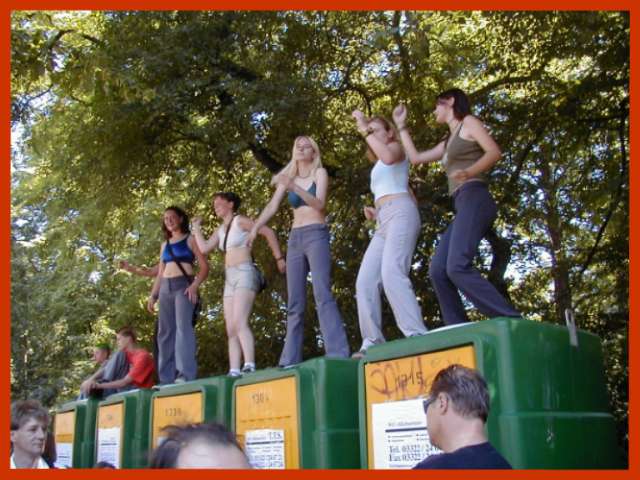 Contrary to my mother's belief the parade was not an entirely out of control crazy event...just a few people dancing on port-a-pottie's and hopping up and down on lap posts. However there were of course some interesting things to see, as some people decided to push the fashion limits or the lack of fashion...well or of clothes for that matter.




As for myself...I decided not to stick out too much...and just bopped along with the techno beat and did a whole lot of people watching.
The parade starts at 2 in the afternoon and supposedly runs until 11, although music can be heard from sun up until well beyond 11. Of course however, the techno madness doesn't stop after the Parade...then there are all of the LoveParade parties throughout the city.

---