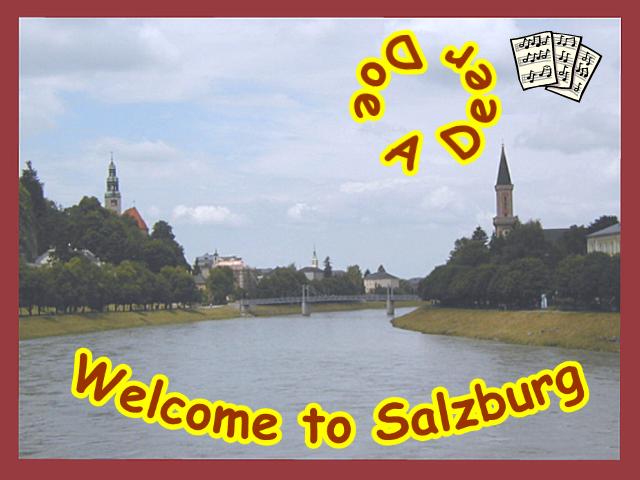 Salzburg...The home of Mozart and The Sound of Music. Salzburg is a great, little city (pop. 150,000) that sits right on the edge of the Austrian and German border, it's a 450 km, 5 1/2 hour drive from Frankfurt, despite the rains attempt to slow me down. Of course one of the first things I had to do was take the Sound of Music tour...cheezy I know but growing up I watched that movie at least once a year and of course I had the record, sang the songs and figured that I could date a VonTrapp boy when I was old enough.
The tour was good, they showed us where a lot of the scenes were filmed in the city of Salzburg and then they took us, the full bus load of American tourists, to the Lake District, which was absolutely gorgeous. I've put some of the SOM photos here and I will add another page with the other photos I took in Salzburg. Sorry these took so long to down load I just did want to reduce the size because they just wouldn't look the same.
Sound of Music Scenes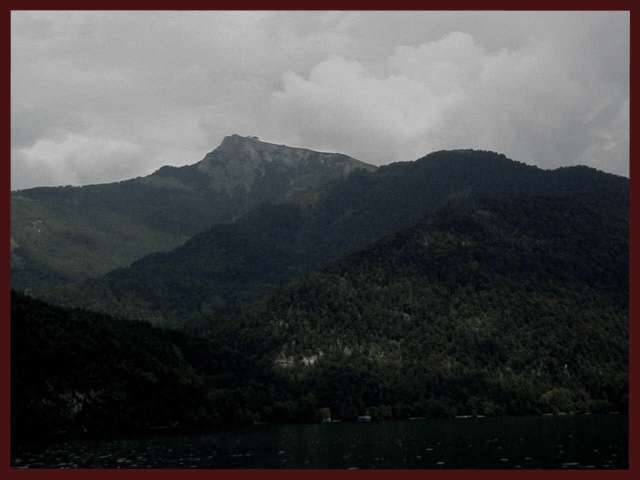 These are the hills that were used in the opening scene of the movie when Maria was singing "The Hills Are Alive...". The abby she had to run down to is about 10 miles away...hmmm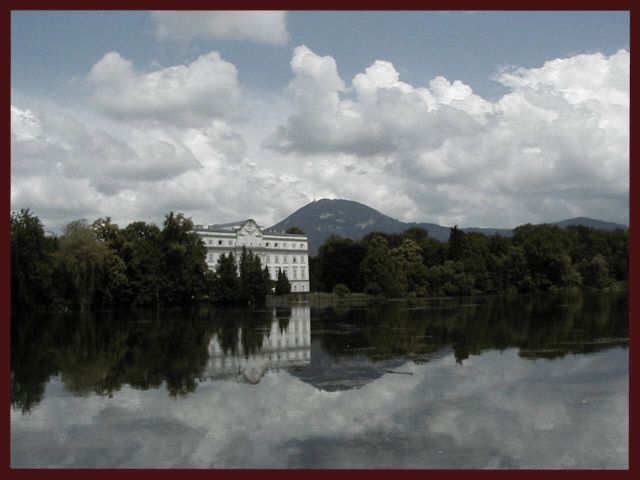 I think this one is easy to figure out, this is the back side of the VonTrapp family home, I remember the scene when children flipped then boat over.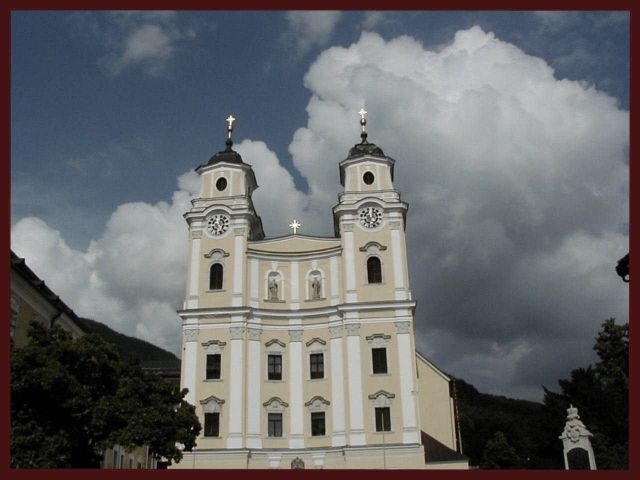 This is the church that the wedding was in, actually they just used the inside of it, the outside that was used is a church in Salzburg where the real VonTrapp's were married and Maria was a sister at.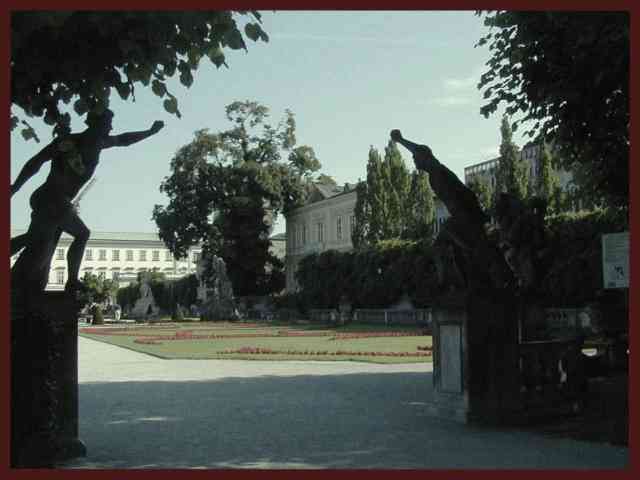 This wasn't a part of the tour but I spotted this one quick enough...do the statues look familiar? Definately from one of the Maria and children singing outings.




---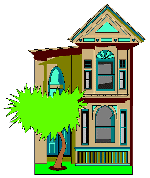 OR
...See more of Salzburg